School's Day is a celebration programmed for a free day in the ETSECCPB in which activities are planned alongside some of the school's associations.
This year 2022-2023, School's Day is going to be celebrated on the  9th of may of 2023. As seen on the blog, the logo has already ben released. Finally, the 2023 School's Day's program is published for everybody.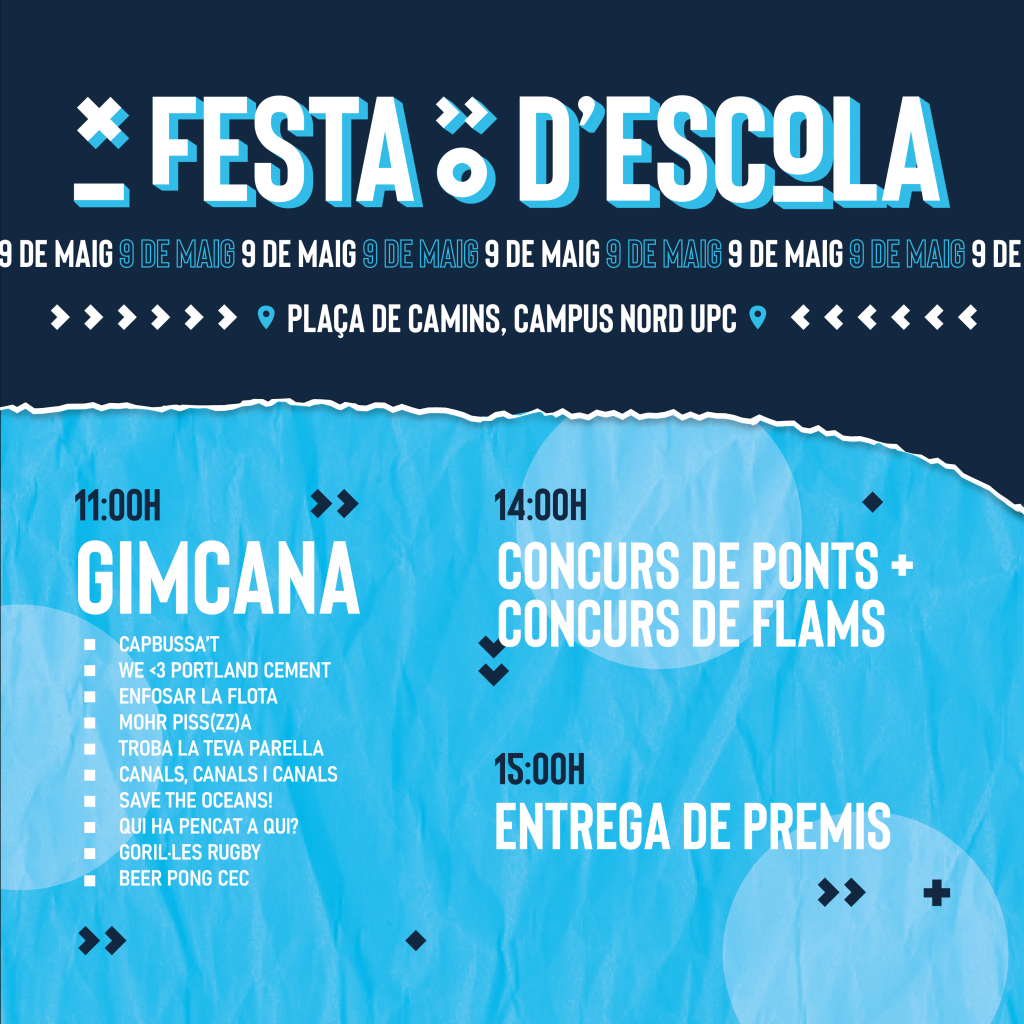 Don't miss the iconic bridge and flan contest, followed by the performances of Dj Bug4, PD Zitas and Kruslo Foli !!!!
We encourage you all to come so we can enjoy all the planned activities together.
We recommend you to follow our social networks to find out about upcoming editions:
Instagram: @daec_upc
Twitter: @DAEC_upc